December 22, 2021
Disruptive Changes Drive Automotive Manufacturing Trends
In the global automotive industry, the pace of change continues to accelerate, bringing both uncertainties and transformative possibilities. Answering the question, 'What will the world look like five or ten years from now?' is critical for manufacturers in this sector, who must anticipate the mobility market of the future in order to stay in business. At the same time, the prospect of disruptive change can stimulate a strong drive to seek out new opportunities in both savings potential and supply chain options.
Following consumer demand and regulatory pressures, automakers are developing new designs to meet rapidly changing requirements. Flexibility in meeting those requirements with high quality, low cost parts is crucial for buyers of serial automotive parts. You need suppliers that can provide the constant improvements and innovations that will become the next best practice in the industry.
Achieving Zero Emissions
Propelled by more and more stringent emissions regulations, as well as new technologies and falling prices for electric batteries, the U.S., Europe, and China have set goals for drastically reducing or eliminating sales of new gasoline-powered passenger cars in the next 10 to 15 years.
This trend towards plug-in hybrids, battery electric, and even hydrogen-powered cars will mean a growing demand for automotive parts made from alloys with good electrical conductivity – such as copper and aluminum. Meanwhile, prices for raw materials are exploding. As a result, automotive designers may consider converting a part from one material to another, which could also require substitutions in the manufacturing technology. A supplier that is able to work with more than one type of alloy can make transitions of this type easier.
Safer Autonomous Drivings
A second huge trend in automotive is the move towards partially or fully autonomous vehicles that can interact with each other to eliminate crashes and traffic jams, while allowing drivers to relax and enjoy the scenery. Many automakers now offer hands-free driver assist systems. Options like park assist, blind spot assist, and road edge detection have become standards on several new models.
But building the public trust for riding in these vehicles means that safety and quality are of the utmost importance. Because of its safety-critical nature, the industry demands zero defects as well as continuous process and product improvements. To accomplish this, a potential supplier should have plans and processes in place for analyzing and correcting any non-conformances that might occur. You will need a supplier that can provide the experience and credentials for quality.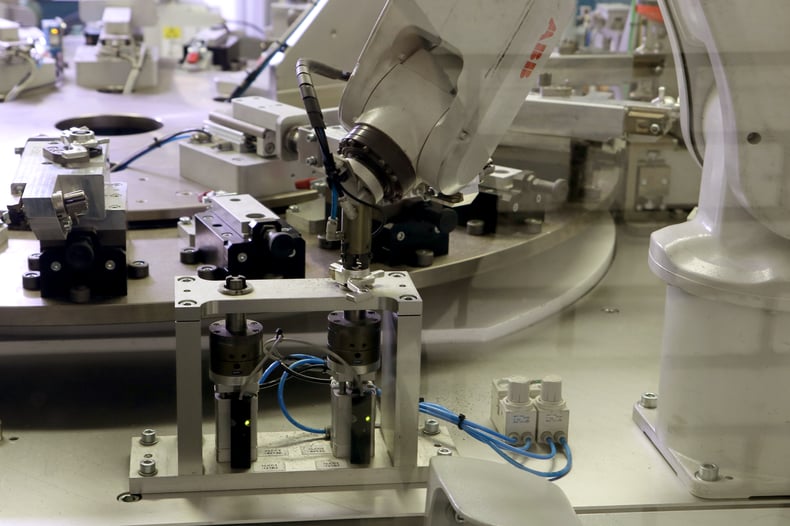 The New Mobility Modality
Along with the move toward autonomous driving, yet another trend – the ride sharing economy – is rapidly impacting the global automotive industry. More and more, drivers may opt not to own a car, and rely instead on car-sharing and mobility companies like Lyft and Uber. This trend can be seen in the urban areas of the West, as well as in parts of the world like India, where the cost of owning a car is prohibitive.
These disruptive global automotive trends mean that car manufacturers will likely see a drop in demand for traditional, gas-powered vehicles. Yet by investing in new technologies and new designs, they can maintain and even increase market share. Keeping up with consumer demands for greener options, safer travel, and lower cost mobility, will allow automakers to not only ride out the dip, but also expand into new, more profitable markets.
Need help sourcing high quality series automotive parts? Download this whitepaper to discover 10 ways that higher quality – in terms of materials and manufacturing processes – can actually reduce your total cost of ownership by maximizing efficiency and minimizing risk.
About BE Allbrass Group
As the leading experts in the hot forging and machining of non-ferrous alloys, our specialists have extensive experience in high-quality manufacturing processes and are able to adapt to rapidly changing environments. With facilities in Germany, France, The Netherlands, Hungary, and China, we are a one-stop-shop for brass, aluminum, and copper forgings for the automotive industry. Schedule an appointment with one of our in-house experts in engineering, hot forging, machining and assembly to discuss your project and the challenges you might face.