October 11, 2021
How automotive suppliers can leverage high quality to achieve lower costs
Quality control in the automotive industry is a vital, but challenging topic. If you are a key supplier to automotive manufacturers it is your job to constantly adjust to rapidly changing requirements, and still deliver a reliable product. Needless to say, your subcontractor should meet the exact same demands.

Instead of asking them how to ensure high quality products while keeping costs down, we invite you to kickstart your next conversation in a different way: how to keep costs down with high quality products? A zero defect supplier will provide you with the following answers:


Automotive quality certification: IATF - 16949 certified plants


Any serious automotive subcontractor should be able to present the IATF 16949 certificate. This ISO technical specification reflects German, French and Italian standards for quality systems in the automotive industry. The standard was published in October 2016 and replaces the ISO/TS 16949 standard. It stimulates suppliers to define their own internal processes and audits to live up to quality control methods. The standard contains requirements of a quality system for the design, development, production, installation and maintenance of automotive related products. Quality becomes a way to keep costs down because IATF 16949 is fully aimed at avoiding mistakes beforehand – instead of filtering out defaults afterwards. Don't hesitate to ask your subcontractor how they use IATF 16949 to guarantee reliable and repeatable processes with as little waste as possible.
Flexible cost structure

In the automotive industry, change is the only constant factor. A subcontractor that truly understands this concept will show you a business case that is robust enough to adapt to changes in any project. As long as you remain transparent with your requirements, they will be able to conduct sensitivity analysis which allows them to compensate for a percentage of change within the project without hurting their own profitability. This way, quality truly becomes the sum of all services.


Download this free white paper to find out how higher quality parts and manufacturing processes can actually reduce your total cost of ownership by maximizing efficiency and minimizing risk.





Volume demand

The same applies to volume

demand.

A serious subcontractor will be open to machine investments for customized products if they can predict any volume demand changes together with you. Part of their performance package will contain how they are able to react to up- or down-scale.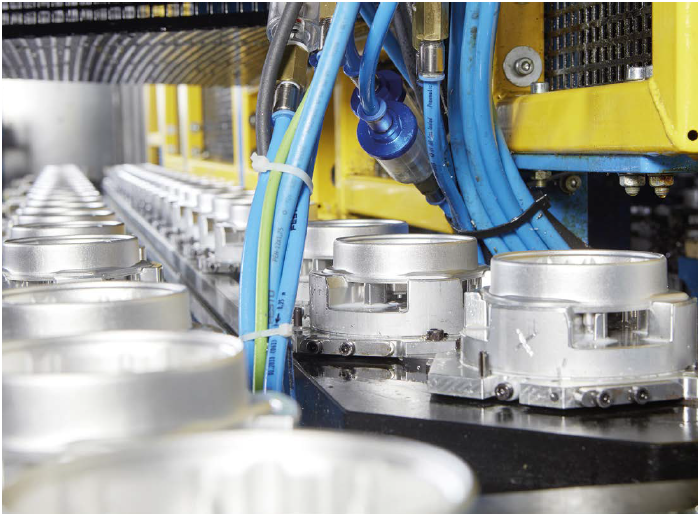 Logistics: local production facilities

A supplier that serves the automotive industry will have facilities close to your customers' production plants. It will help shorten the supply chain and simplify logistics. In the end, this will help preserve the environment as well.

Early supplier involvement


Any component that is not thought of as critical will be convicted to the space under the hood that is left. However: any chain is as strong as its weakest link. Involving a supplier as early as the engineering process might lead to spotting and eliminating any weaknesses in the design phase. Having said that, a strategic partner will make sure that anything they can't avoid, they will contain. No matter the project phase they are involved in, they will do their utmost to create high quality automotive parts.
Quality: from design phase to final automotive part
At Bons and Evers, quality is part of our business philosophy. As the leading expert in the hot forging and machining of
brass
,
aluminum
and
copper
our experts have extensive experience in the automotive industry and are able to adapt to rapidly changing environments. Together with you, we develop and establish stable production processes that meet the requirements of IATF 16949. Our goal is to achieve high quality automotive parts with zero defects.
Schedule an appointment
with our experts and discuss your project and the challenges you might