January 19, 2022
How to find a hot forging supplier with a winning track record in automotive
As a serial parts purchaser, you are painfully aware that your operations can be held hostage or suspended because of a supplier's failure to perform – leading to potential disaster. Working in automotive, especially, you need assurance that any potential hot forging supplier understands the ins and outs of the industry. A future-proof alloy automotive partner should have a successful history of producing high quality parts for large-scale customers that meet all the requirements and fall within the budget.
How do hot forging press manufacturers demonstrate that they know what's important to your operation? Most specifics of their existing contracts will be protected by non-disclosure agreements, making full transparency difficult. A supplier may be able to reveal only that they have manufactured large quantities of a generally similar product, such as a battery clamp, for other customers.
Quality management certified?
One of the most important ways to determine whether or not a supplier will be able to operate at the level you require is to ensure they are certified to the IATF quality management standard. A supplier should be able to show you documentation, such as their certification and the results of third-party and internal quality audits. (You can check the validity of a potential supplier's IATF 16949 certificate online.)
This certification guarantees that a supplier already has the systems and processes in place that will enable them to take your part from design to delivery with the lowest amount of risk, catching any failures in production before they become an issue.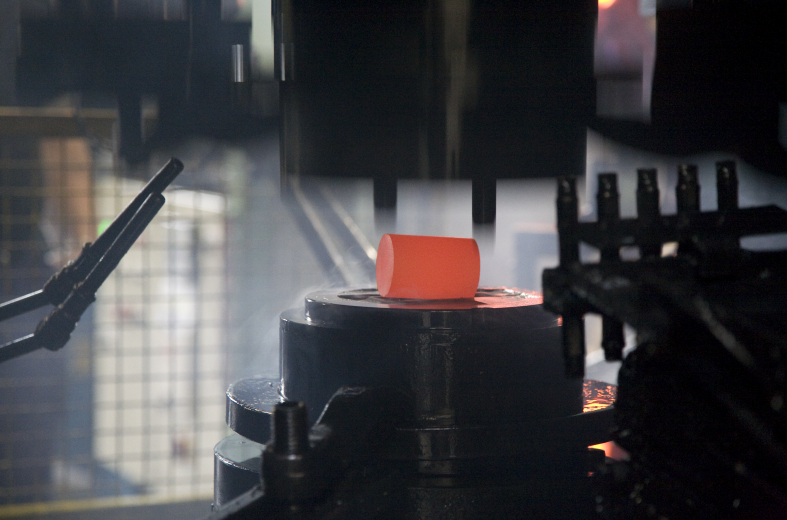 Looking for ways to ensure you are purchasing the highest quality automotive parts at the least cost? Download this white paper to find out how higher quality – in terms of materials and manufacturing processes – can actually reduce your total cost of ownership by maximizing efficiency and minimizing risk.


Hot forging supplier for high-quality automotive series parts
As the leading experts in the hot forging and machining of non-ferrous alloys, the specialists at Bons & Evers Allbrass Group have more than 75 years' experience in high-quality manufacturing processes and are able to adapt to rapidly changing environments. With facilities in Germany, France, The Netherlands, Hungary, and China, we are a one-stop-shop for brass, aluminum, and copper forgings for the automotive industry.
Thanks to our extensive knowledge of product and process engineering, we can manufacture products more efficiently, in a reproducible way and for the lowest possible cost. Our experienced process designers and quality management specialists can work with you to develop and establish stable production processes that meet the requirements of IATF 16949. Our goal is to achieve high quality serial automotive parts with zero defects at the lowest possible cost.
We can provide a convenient one-stop shop for forging + machining + surface treatment + assembly:
Manufacturing products that meet our clients' requirements in every respect starts with choosing the right alloy. We exclusively purchase raw materials from renowned suppliers that meet our quality standard.
A machining operation is often required to add functionality to a forging. Our fully-automated CNC-monitored machining centers are used to precisely machine your parts to the required surface quality, and we are able to offer a flexible and comprehensive solution for the machining of small, medium and large batch sizes.
Some clients are interested in purchasing hot forgings without the burden of having to do the assembly component themselves. On a project basis we offer tailor assembly opportunities for our clients. We provide extensive options for manual or fully-automated assembly.
Our expertise has helped BE | Allbrass Group develop into a renowned supplier in the automotive industry. Do not hesitate to connect with our in-house experts in engineering, hot forging, machining, and assembly.
Schedule an appointment to discuss your project and the challenges you might face designing a part that requires strength and durability, and which can be manufactured with zero defects at the lowest cost.